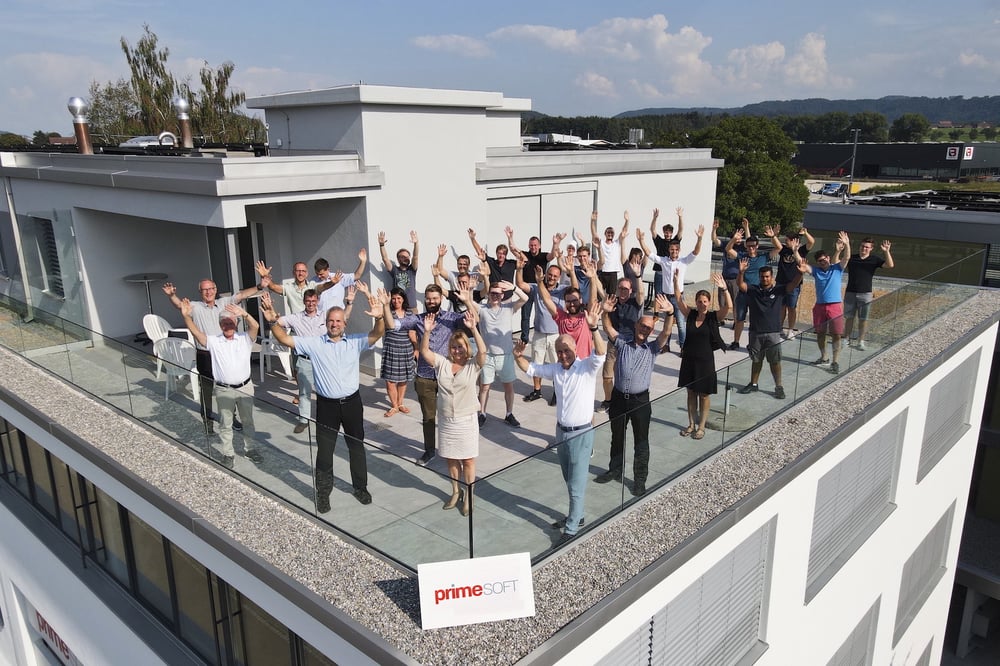 PrimeSoft - primedoc's parent company
The intelligent primedocs template solution simplifies your work routines with Microsoft 365 documents and is an central part of the PrimeSoft Group's product pallette. PrimeSoft is the leading company group in individual software development for document and information management, template software, and training based on state-of-the-art Microsoft technologies.
Currently, the PrimeSoft group employs some 40 employees at three locations: two in Switzerland (Baar, Eschlikon) and one in Germany (Munich). Our group has built a wealth of experience throughout our history spanning more than 25 years. In addition to our expertise in individual software for document and information management, numerous private sector customers as well as public sector organizations rely on our template software solutions such as primedocs. primedocs helps users to create Microsoft 365 documents in the correct corporate design, with full professional quality, with a minimum of time and effort - at the click of a button.
Whether operating within the customer's IT infrastructure or as SaaS in the PrimeSoft Cloud, primedocs provides the combined power of our predecessor products OneOffixx, Brandic, and Brandic 365. And as we are a certified and longstanding Microsoft (Gold) Partner, you can take advantage of our established Microsoft know-how.
We are proud that more than 600,000 users rely on our innovative and Swiss-made software solutions on a daily basis to efficiently and effectively handle their document and information management workflows with great enthusiasm and success.
primedocs is an in-house development
We go beyond simply offering software products as a leading custom software provider. Our team is made up of highly skilled developers who work closely with our clients to design and implement innovative software solutions. Our attention is constantly on problem-solving and producing true added value. Visit our group of companies' website to find out more about our software engineering expertise.
ISO 9001 certification for the highest quality and customer satisfaction
Since October 2023, PrimeSoft Group has been ISO 9001:2015 certified, which underlines our commitment to top quality in all business processes. We continually work to improve our processes to meet your needs quickly and accurately. Customer satisfaction is our top priority and as an ISO 9001 certified provider, you can be confident that our quality standards are met.
Get started with PrimeSoft now!