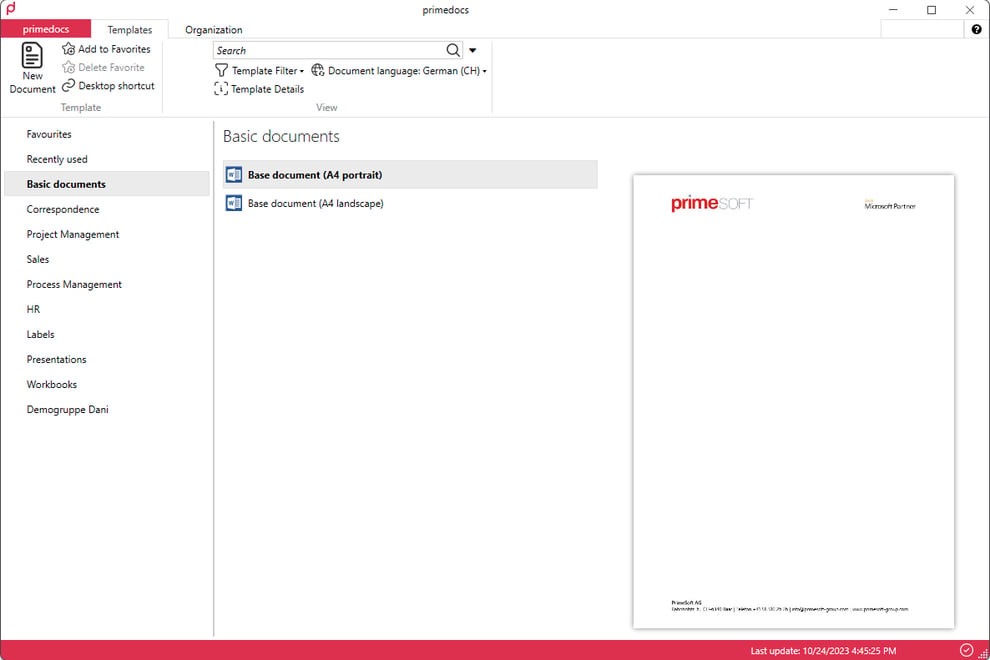 In this post, we'll explain how to create a business Word template and why it makes sense to use template software to simplify this process.
But first, what exactly is a document template? A document template serves as the starting point for creating any new document.
A common example of a Word template is the "letter template", which eliminates the need to manually enter your address, company logo, letterhead, etc. every time.
A common challenge in companies is that every employee, every department and even every location uses different Word templates.
These must be managed efficiently and conform to a consistent design, as typically dictated by the communications department's CI/CD guidelines.
According to a study 8 out of 10 companies in Germany use Microsoft Office as office software. Similar values ​​can be assumed in Switzerland. Due to this widespread use, it is very likely that you are one of these companies and are interested in Microsoft templates to increase your productivity.
Are you also one of these companies? Then we strongly recommend that you read the following sections carefully.
The following advice will help you impress your manager or supervisor and achieve maximum administrative productivity
Automation
Automating repetitive tasks and processes is a powerful tool for increasing productivity. In Microsoft Word, text blocks can be created with boilerplate text to automate repetitive processes, such as inserting frequently used text passages. These text blocks can save time and ensure documents are consistent and error-free.
In addition, template software in Microsoft Word can be used to automate the processing of data and the generation of documents based on predefined parameters. This allows users to focus on more creative and substantive tasks while routine tasks are completed automatically.
Collaboration and integration
Smooth collaboration between different teams and departments within a company is crucial. If we take Microsoft Teams as an example, this platform supports creating documents directly and collaborating with colleagues in real time. Using Microsoft 365 and Microsoft Teams in the cloud allows employees to create, share and work on documents simultaneously, regardless of their location, further facilitating collaboration.
The primedocs template software enables the direct use of Word from the Teams application, which means that document creation in a corporate design, e.g. for a letter, can be started directly in the application.
Training and skills development
One of the key components of productivity is employee capability. Businesses should spend money on education and training to make sure staff members are proficient with Microsoft products. Getting trained in best practices and advanced features will help you work more efficiently and finish projects faster.
Highest output from a single source
PrimeSoft provides all of these comprehensive services at the touch of a button. Our templates software allows for significant productivity gains through automation and enhanced teamwork within the Word document creation process. At the same time, we train your staff on our primedocs template-software in order to achieve an efficiency increase of up to 50%. This will translate into cost savings when creating formal business documents.
More than 600,000 users, from small and medium-sized companies to large corporations, have already significantly simplified and professionalized their document creation work processes using the primedocs template software.
Advantages of the primedocs Word functions
Is your company spending too much time creating and customizing corporate documents? And the result is still not as desired?

With primedocs you can easily and time-efficiently create professional Word documents that fit seamlessly into your corporate design.

Template management with primedocs in Microsoft Word offers the following advantages, among others:
Individual text blocks
Text modules enable employees to insert predefined content into their documents quickly and effortlessly. The innovative drag & drop function allows you to easily drag text blocks to the desired location in your document. This will insert a predetermined block of text that you can customize as needed. This means that you no longer have to type frequently used texts yourself and can create documents much more quickly.
Number of templates
The primedocs template software also offers dynamic elements, which lead to a significant reduction in the number of templates required. For example, if you maintain several locations, a template is no longer necessary for each location, but the information is automatically adjusted by the user profile with the stored location data. Not only does this give your IT department an improved overview of all templates, but there is also a significant reduction in the number of templates to manage.
Centralized control
With "primedocs" you have the option of independently and centrally managing, editing and updating templates and associated settings. Changes are automatically synchronized system-wide. This feature helps minimize the need for IT support and ensures consistent brand presence across all employees.
Consistent corporate design assured
The centrally defined logos, fonts, colors, diagrams, images, layouts, bullets and formatting are always used automatically.
Simple and efficient collaboration
Employees create a corresponding letter directly from the Microsoft Teams app using a Word template from primedocs. The document is automatically saved in the Teams channel and can be edited collaboratively by colleagues without having to manually upload or download files.
Find out more about the possibilities with primedocs on our website under functions.
What types of Word templates can be implemented
Contracts
Letters
Offers
Forms
Protocols
Technical documentations
Handouts
Certificates
Budgets
Schedules
Implementation plans
Probationary interviews
Labels
Envelopes
and much more
Building and automating a business Word template
With an extensive selection of additional features that are seamlessly integrated into Microsoft Word, primedocs significantly reduces the number of Word templates required for businesses.

In the following section, we will introduce the essential functions using an example standard Word template for letters that help automate workflows in Microsoft Word: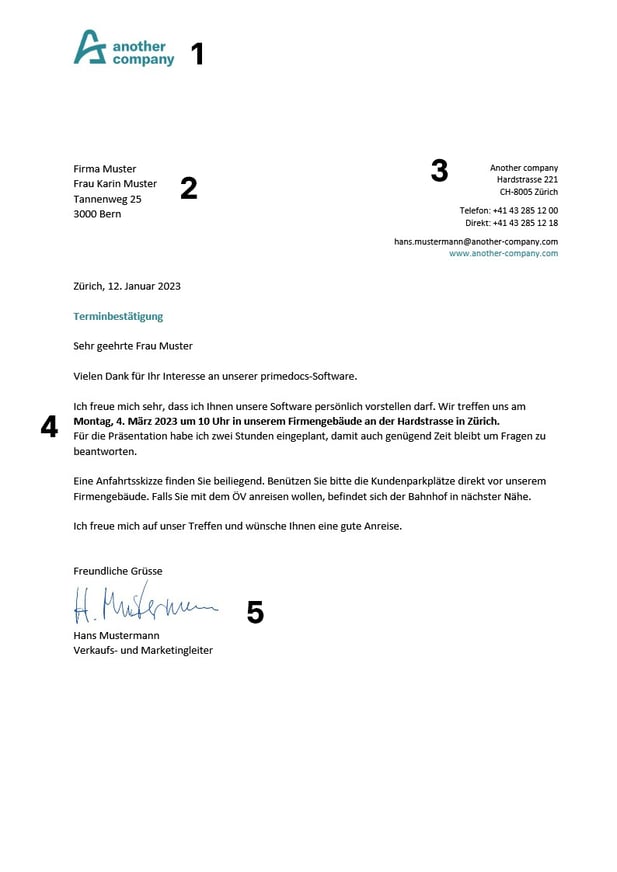 100% corporate design: Your corporate identity is constantly ensured by the central management of data and content. accurate layouts, bullets, formatting, colors, fonts, images, and much more. If you plan to relaunch your corporate design, read "tips for a corporate design relaunch".


Suited address management: The address connection occurs either via a CRM or seamlessly via interfaces from other third-party applications.



Comprehensive profile management: Depending on the profile you choose, many settings adjust automatically, such as: B. CI/CD, language setting or sender block.


Flexible text blocks: You can easily insert centrally specified or self-saved text blocks into the desired location in the Word document using drag & drop.



Variable sender block: With one click you can select the desired sender block including signatures.


Explore all primedocs features that simplify your work in Microsoft Word.
Success story Word templates with text modules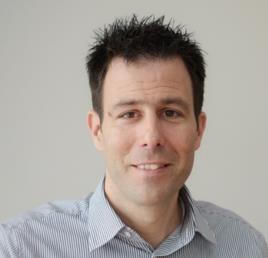 Interesting posts on the topic
Summary
primedocs enables companies to optimize document creation and editing in Microsoft Word and adapt it to individual needs.

This leads to a significant increase in work productivity, which ultimately leads to cost savings through reduced use of resources for the same work processes.

In summary, primedocs represents a comprehensive solution to increase productivity and efficiency when creating company documents within the familiar Microsoft Office work environment.